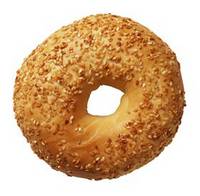 Good bye, bagel. See ya, tortilla. After awhile, chip. Farewell, cereal. Adieu, all things crispy and crunchy.
This is a self-impossed break up. I am going low carb. I know that this may surprise some people who know me as hardcore Weight Watchers, but I can't do it. I get so bored with it. I also have a desparate case here. I have a bridesmaid dress to fit into in 5 weeks. Right now, I have two buttons that just can't button. My friends have informed me that one can lose weight and inches fast on the low carb diet. That is exactly what I want.
I know it is not a healthy lifestyle choice to eat loads of bacon. Don't worry, I am not. I will be eating the same meats that I usually do. Who knows, maybe I'll really like this food change.
After reading about it, it isn't that bad. I can still eat lots of veggies, cheese, and meat. I will not be able to eat fruit for two weeks, but I will after that. I will be able to eat carbs after two weeks just in moderation. I guess, that is what healthy people do...moderation. I want to be a healthy person. The low carb offers me something else that Weight Watchers does not. I get to learn about something new and totally different. I like that. There are a lot of books and websites devoted to low carb eating.
I walked at a good pace for 25 minutes, lifted my 5 pound weights, and did a number of sit ups. Hooray for me. I must do it again tomorrow.
I felt satisfied today with my food choices. I did miss some crunch though. You know, chips, pretzels, cookies. So, after two weeks, I can have nuts. They crunch.
If you have any advice for me regarding low carb, I would appreciate it.